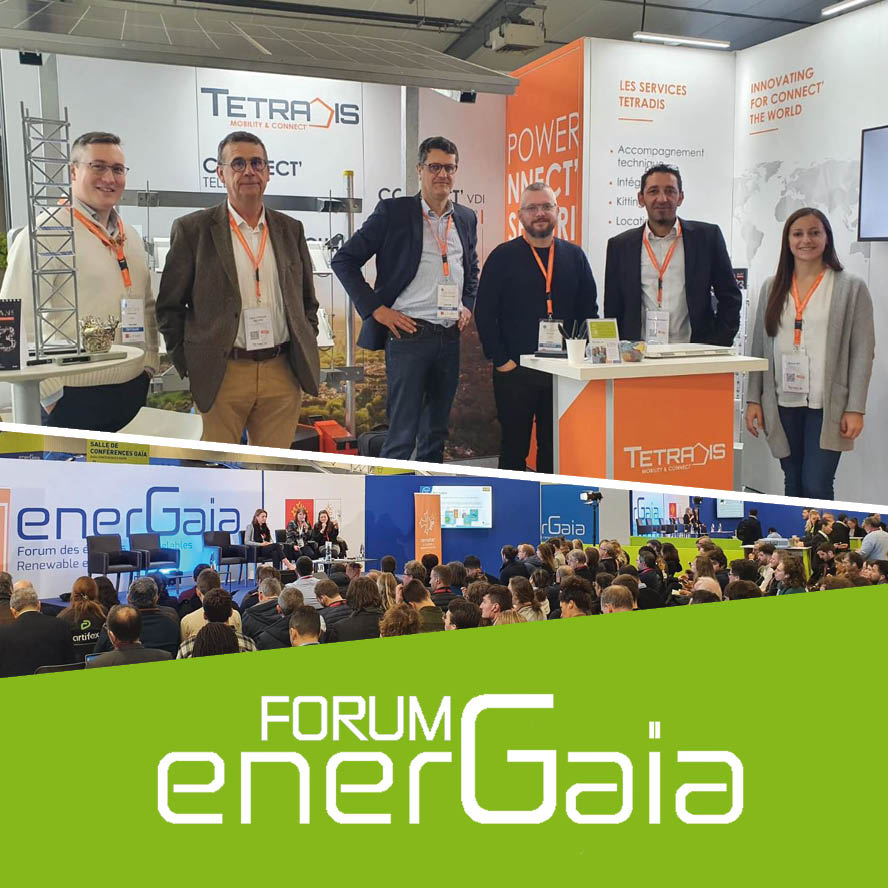 On December 7th and 8th, the TETRADIS team exhibited its solutions at the leading renewable energy exhibition in France.
Energaïa is more than 50 conferences, round tables and workshops led by experts, 3 exhibition halls and over 300 exhibitors.
During these two days, the team on site perceived a real effervescence around the subjects related to renewable energies. There are many players and the needs are considerable in terms of sustainable energy production and ecomobility.
On this occasion, we presented our solutions and our latest innovations :

• Renewable energy production, storage and hybridization solutions

• Intelligent supervision interface for all your solutions

• Ecomobility solution


The exchanges were rich and each person scanned allowed to collect 1€ for the association "Energy for all".
The goal of Energy For All is to provide the poorest populations with access to night lighting by providing durable equipment suitable for everyday use.

Today, 1.2 billion people in the world are still without electrical power.