The SHP-Unit, an hybrid solar power supply for telecom sites and off-grid sites
The SHP-Unit by TETRADIS is an hybrid power solution, combined with renewable energies, which matches exactly with the customer's needs thanks to its modular and scalable design.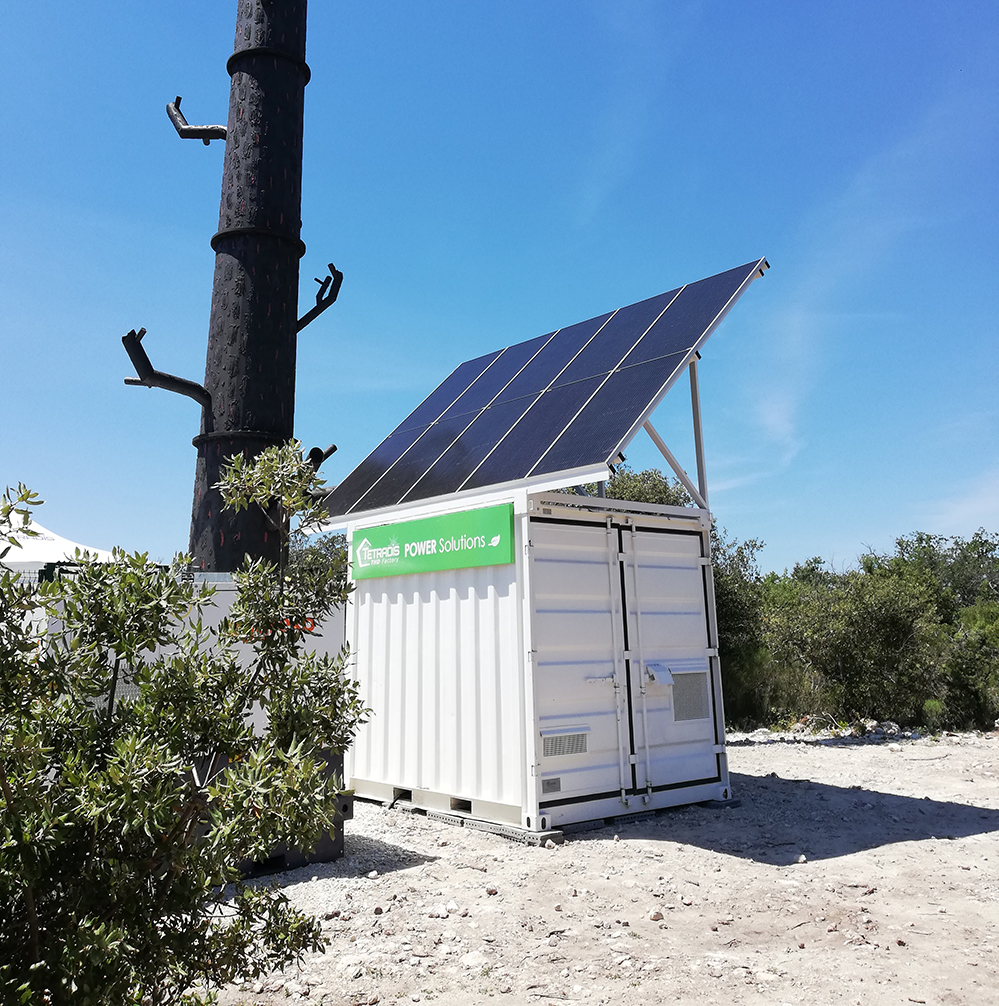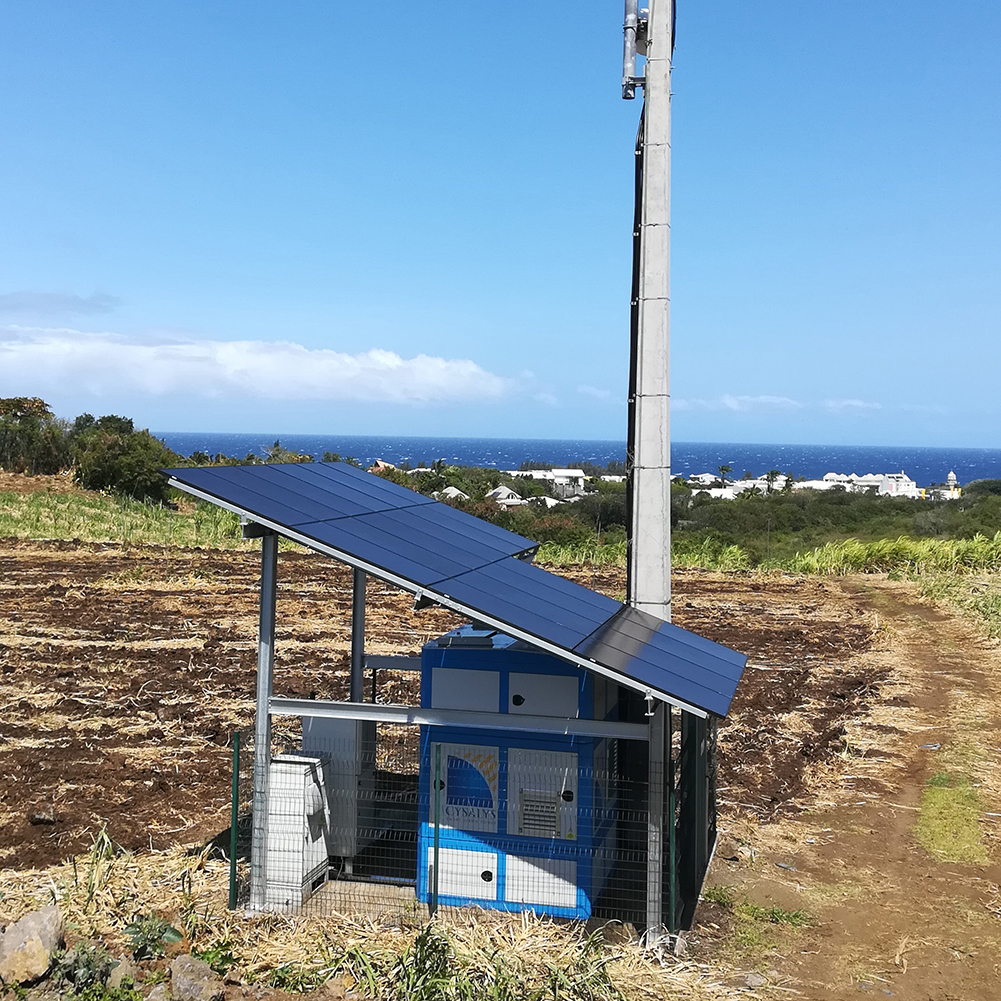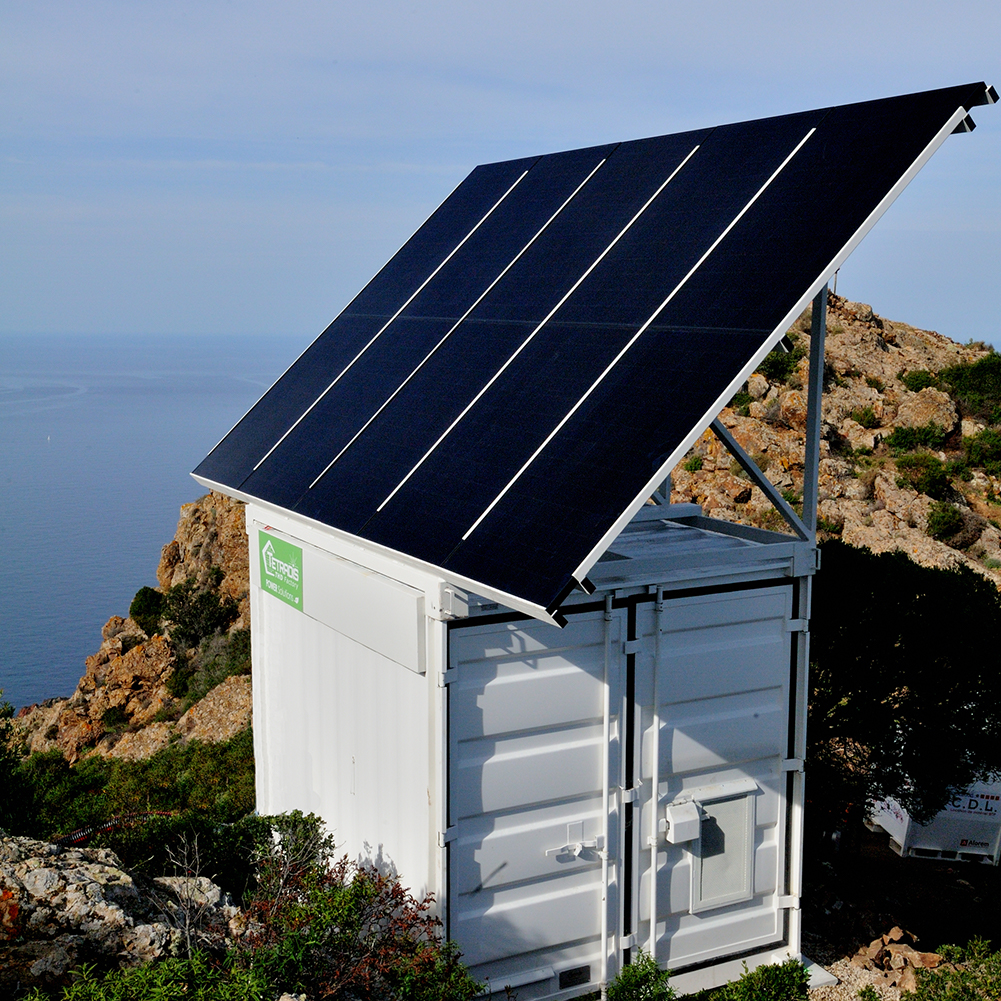 SHP-Unit's operating principle
The renewable energy produced by the SHP-Unit (solar, wind) is directly consumed or stored in batteries. This energy is coupled with a complementary source (the generator) starting on demand during a few hours per day when the (intermittent) renewable energies are not sufficient anymore and when batteries are discharged. This framework insures an optimal energy flow management, and to use each component of the SHP-Unit to its maximum yield.


The SHP-Unit, hybrid solar power supply for telecom and isolated sites, is driven by our own EMS (Energy Management System). The CYBOX is an embedded system, based on the Hybrid + technology. It integrates a smart algorithm developed by our R&D team to optimize the energy performances and cut off waste operational costs.
SHP-Unit's specifications
The SHP-Unit is composed with high yield photovoltaic solar panels, deep cycling batteries and a diesel generator; the global system is locally monitored and supervised by our CYBOX, an on-board system based on hybrid+ technology.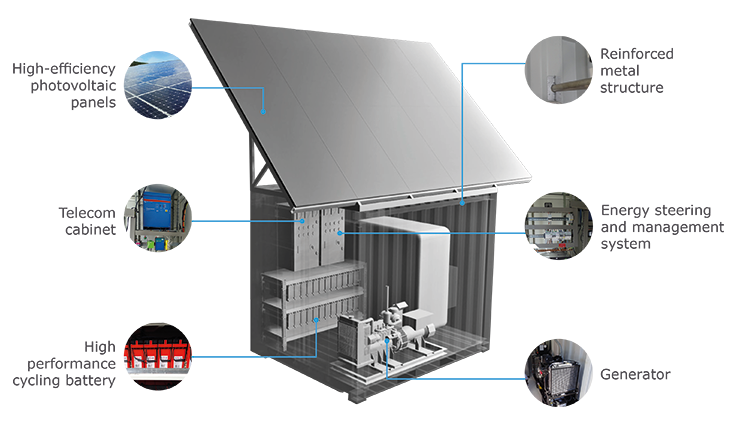 Power range covered by the SHP-Unit
Advantages of a solar hybrid energy solution for telecom / isolated sites
Fuel consumption
divided by
3
Diesel generator running time is divided by 4
CO2 rejections
divided by
* Figures given for the example of a SHP-Unit replacing a diesel generator on a telecom site consuming 2kW.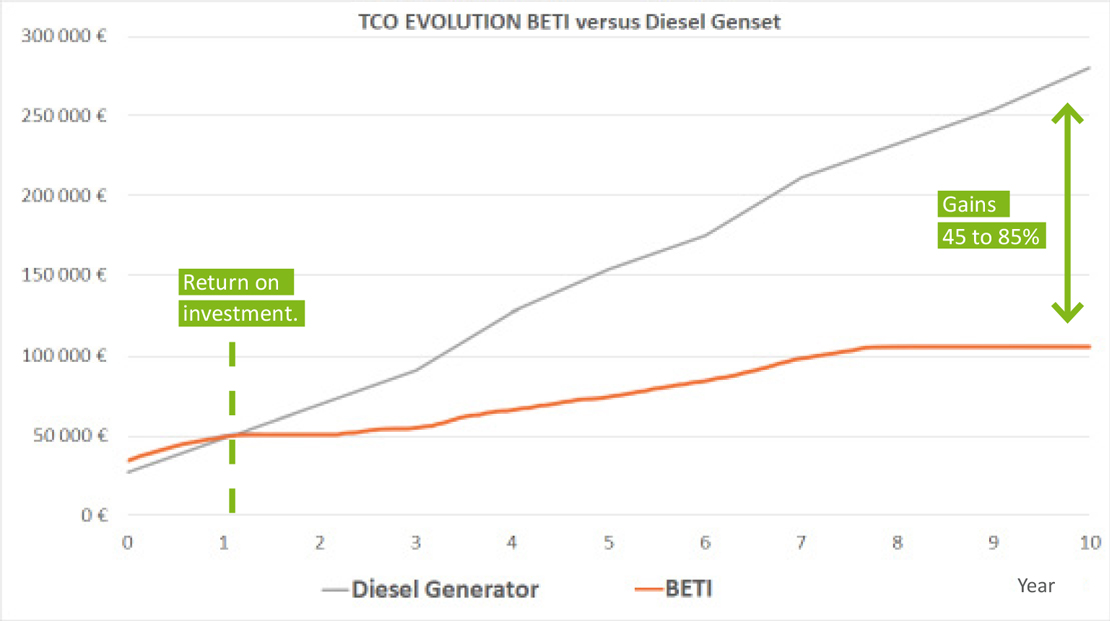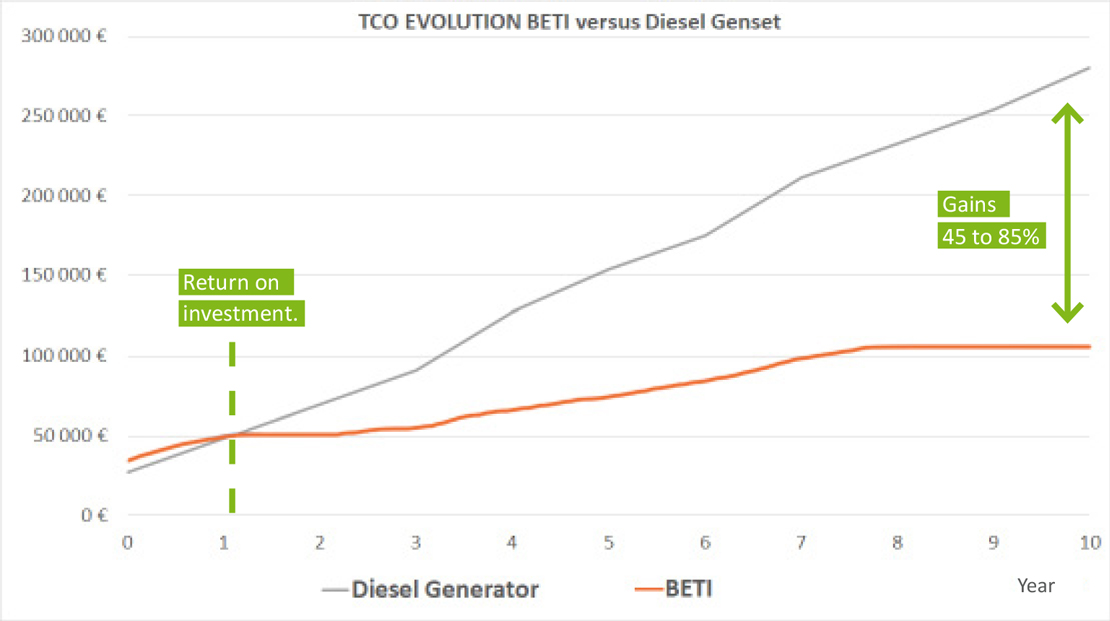 Operating costs reduction (fuel, on site maintenance)

Total Cost Of Ownership decrease

Short Return On Investment period

Reliability and security of the power supply

Environment friendly
For developing countries, we are also proposing optional eco-citizen services: power socket to charge mobile phones handsets in villages, internet consultation screens, favoring local economic development.
Services adapted to customer's expectations
TETRADIS developed an innovative energy production supply, hybrid, compact and secured, on a smart "all-in-one" concept. The SHP-Unit allows for a more ad-hoc consumption and a better respect of the environment.
Installation and commissioning service

Trainings

Maintenance contract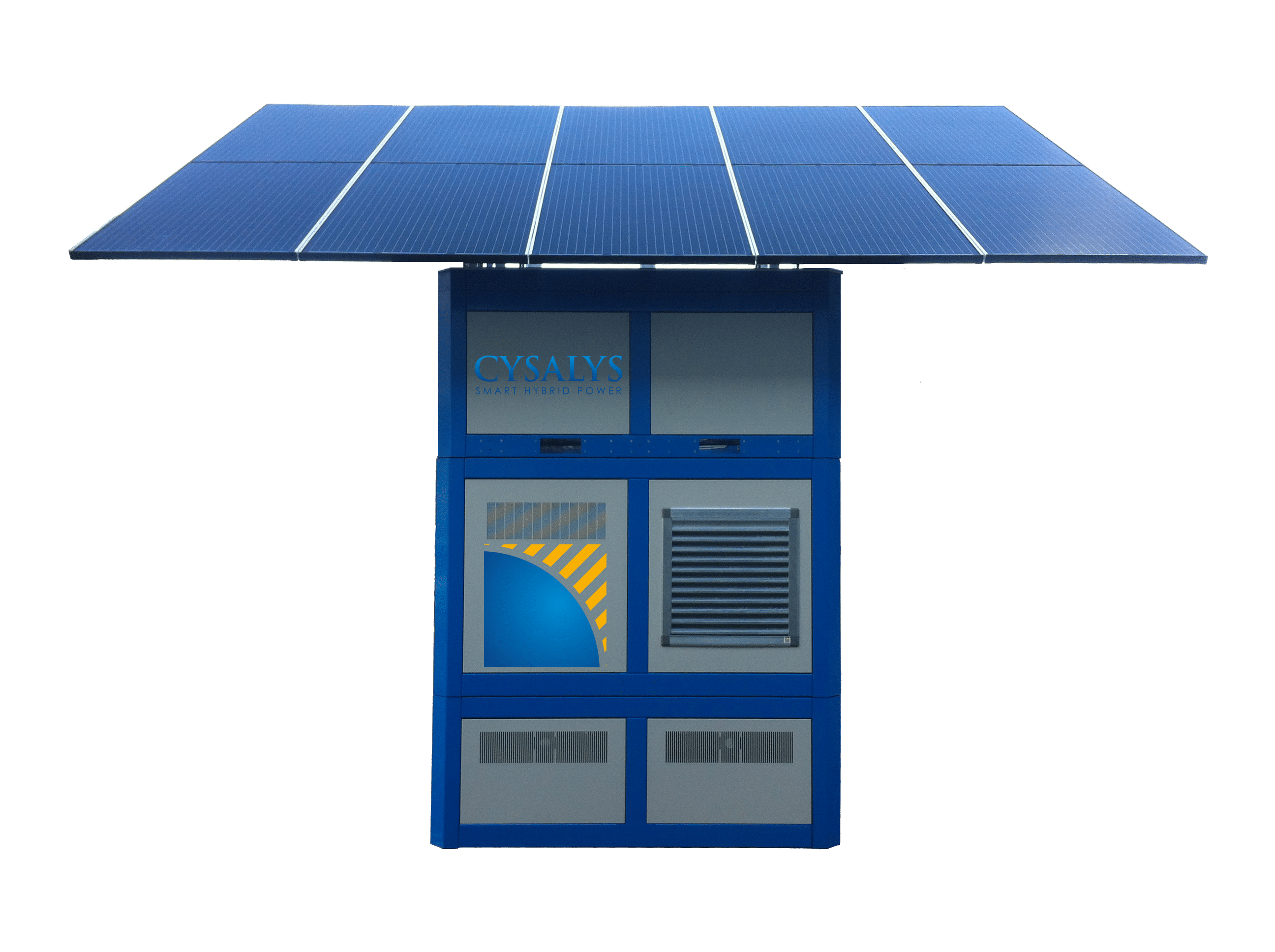 Technical support

Audits of the site's energy production and consumption

Design and engineering
Compact and scalable

Easy to install

Outdoor cabinet IP 54/55
Monitoring & supervision

Web access

Operational dashboard
Secured cabinet (theft)

Reliable power source