A SHP-Unit, an autonomous energy production solution, installed in the Mont-Blanc massif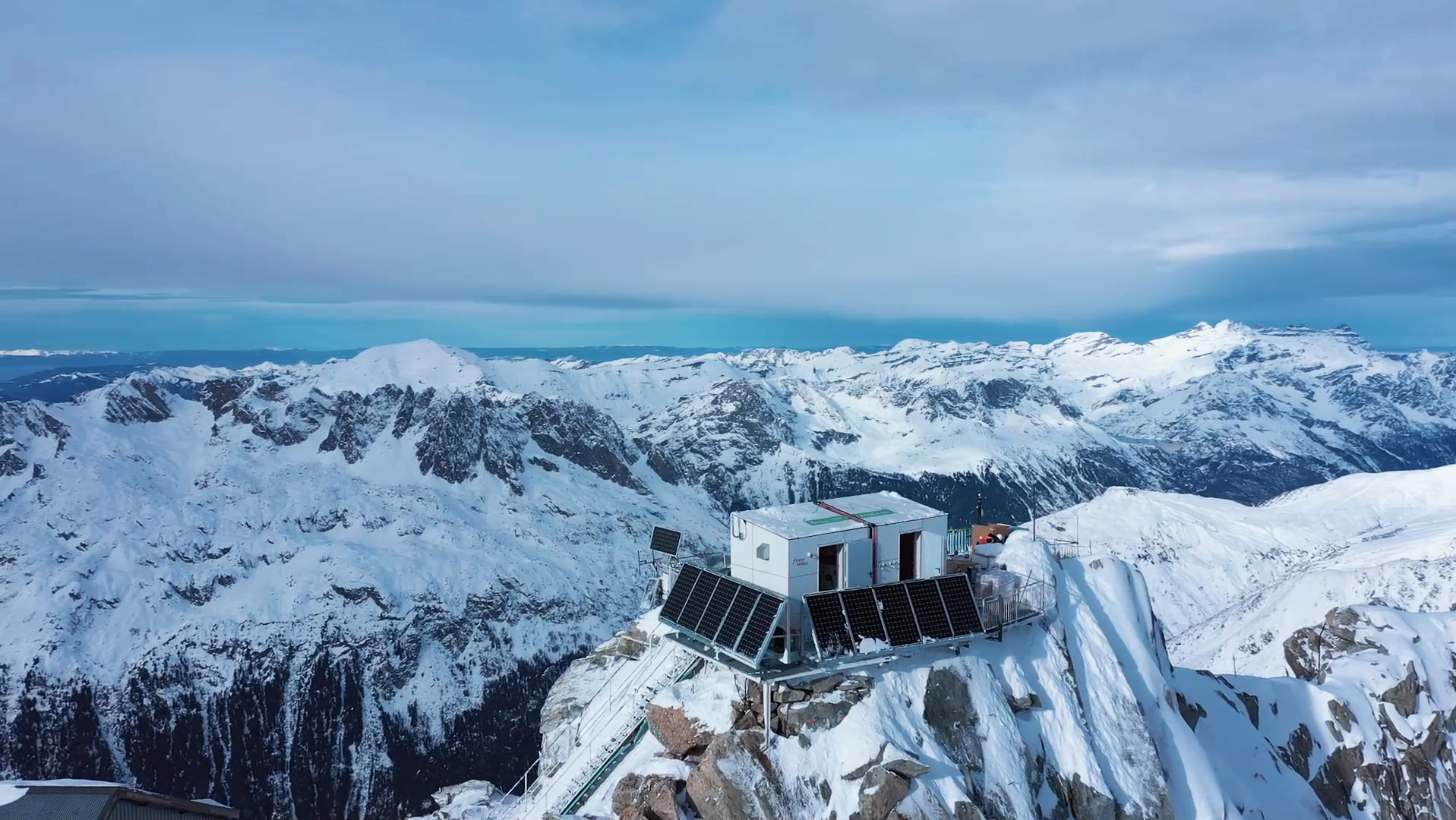 Our SHP-Unit - Unit Smart Hybrid Power Unit - joins the Grands Montets crag at an altitude of 3,295 meters, in the Mont-Blanc massif (74).
This achievement made it possible to cover in 4G the Argentière glacier previously located in the black spot, this deployment will offer more security for all high mountain expeditions, particularly in the context of accidents on glaciers, as well as in the mountain hut.
In this particularly restrictive environment (temperatures, snow, wind), the challenge was to be able to supply the antenna independently while containing the site's carbon footprint. The SHP-Unit, hybrid energy production solutions, was chosen. Then the TETRADIS teams adapted the unit to acclimatize to an altitude of 3,295 meters.
In total, the commissioning of the SHP-Unit will have required no less than 8 tons of equipment was helicoptered, 30 helicopter rotations, including 3 in Super Puma, spread over 4 days of intervention. We are proud to have been able to support the Free Mobile teams in this major project !