The LP2S, Low Power Solar System,an easy and convenient power solution to use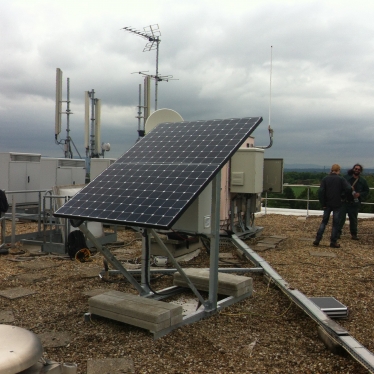 The hybrid solar solution for low consumption off-grid sites
The development of communication networks will lead to the installation of numerous stations in areas distant from electricity networks.
Some sites have very low electrical consumption, such as transmission sites, LTE or IoT sites, video surveillance… for which the cost of the electrical infrastructure can compromise the project's economic viability.
Cysalys has developed a range of specific solutions dedicated to these low energy-consuming sites, the LP2S ranges (Low Power Solar Solution):an autonomous solution based on renewable energies.
Low Power Solar Solution's working principles
For sites consuming less than few hundred of watts, such as LTE, IoT, video surveillance, the LP2S is the ideal solution to provide power for sites with solar energy in an autonomous way.
The LP2S is composed of solar panels, an outdoor cabinet including batteries and an electrical distribution panel. The LP2S is sized to assure the station's autonomy and to feed it with solar energy combined with storage batteries.
Main innovation of the LP2S : an ad-hoc sized solar solution
Depending on the site's power consumption and to avoid the solar part's and batteries bank's oversizing, we have integrated a Fuel cell without hydrogen storage, which allows to face energy needs during the most unfavorable months, without impacting the overall solution's cost.
Low Power Solar System's characteristics
The LP2S range comes in various powers and options, to cover electric needs from dozens to few hundreds of watts (on a constant 24h load).

Compact and scalable

Easy to install

Outdoor cabinet IP 54/55


Secured cabinet (theft)

Reliable power source